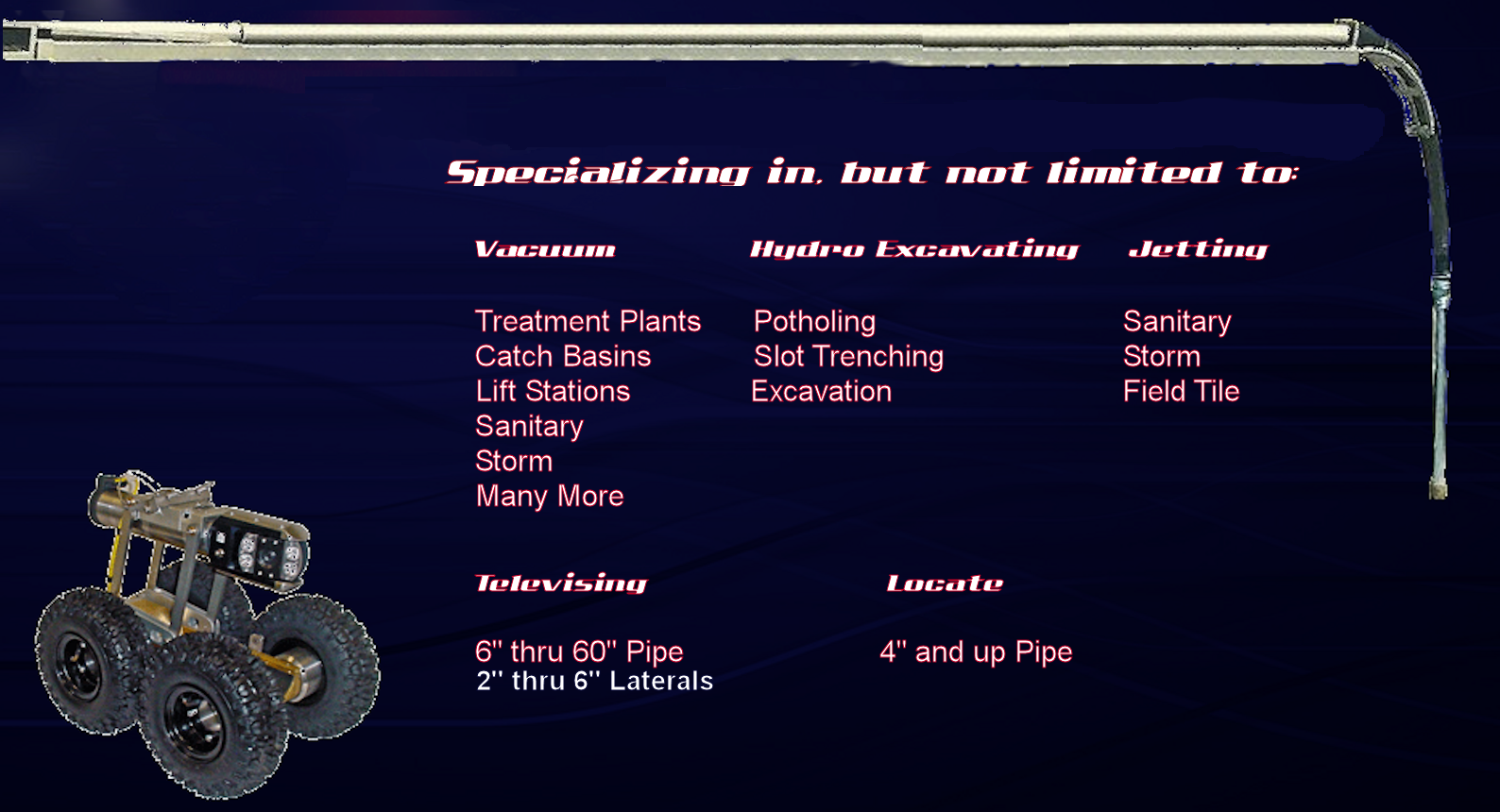 The services listed here are some of the things we do, but certainly not all that we do.
Our combination and camera trucks are well maintained and fully equipped to do a wide variety of jobs. Unusual and challenging projects are one of our favorite things to do.
In addition to our trucks, we also have a well equipped shop and regularly fabricate tools/equipment to facilitate the successful completion of various projects.